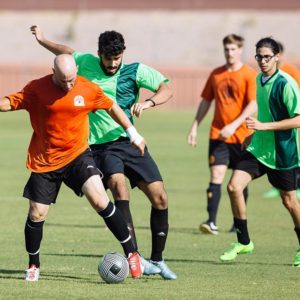 Adult Soccer Leagues
Our adult soccer leagues all have certified officials and sanctioned by the US soccer governing body.
We strive to use the best soccer fields in the east valley while keeping the soccer leagues central to our soccer players.
Our focus is providing a quality adult soccer league for people to enjoy and not worried about making the next World Cup squad.
We are an adult soccer league but do know several youth soccer leagues we can refer you too.
We offer soccer leagues on almost every day of the week. We have Over 35 soccer, Over 45 soccer, coed soccer, women soccer, and men's soccer leagues.
Most of the soccer leagues offer several skill levels ranging from the casual soccer player to the skilled ones.
In addition to our soccer leagues we run adult soccer tournaments. Most of our leagues are in Tempe, Mesa, Chandler, Gilbert and the west league's in peoria and Glendale among other cities.
If you're looking for a youth soccer league just ask, we can direct you to various local youth soccer leagues.
Our Leagues
Upcoming Tournaments
Sign up for our upcoming tournaments
+ Holiday Cup
+ Pre Summer Showdown