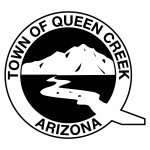 Saturday Night Soccer
Our Town of Queen Creek soccer league is a partnership between ASL and the Town of Queen Creek. This gives our soccer players the best of both worlds. The stability knowing what fields the soccer league will be playing at but also the features an independent league offers.
We currently play on Monday nights at Founder's soccer field.  Due to the smaller size field we run 9 vs 9 giving players ample time to run yet not too many to make the soccer field crowded.
If you want to play simply head over to the + Free Agent page and enter our quick and simple form to get on our list.
Contact Phil for more info: phil@azsportsleague.com
Standings
| Team | Color | W | L | T | GF | GA | GD | PTS |
| --- | --- | --- | --- | --- | --- | --- | --- | --- |
| Mesa FC | Red | 4 | 0 | 1 | 16 | 7 | 9 | 13 |
| Estudantez FC | Black | 3 | 1 | 1 | 16 | 9 | 7 | 10 |
| Conquistadors FC | Orange | 3 | 2 | 0 | 13 | 10 | 3 | 9 |
| QCFC | White | 2 | 2 | 0 | 11 | 10 | 1 | 6 |
| Team USA | Yellow | 1 | 4 | 0 | 7 | 15 | -8 | 3 |
| Nads | Red | 1 | 4 | 0 | 4 | 17 | -13 | 3 |
Golden Boot
| Player Name | Team | Goals |
| --- | --- | --- |
| Francisco Ventura | Conquistadores FC | 5 |
| Jorge Ortega | Team USA | 4 |
| Iestyn Dulais | QCFC | 4 |
| David Alonso | Mesa FC | 3 |
| Mark Jackonell | Conquistadores FC | 2 |
| Matt Rosen | Conquistadores FC | 2 |
| Kitt | Nads | 2 |
| Mike Kandora | Team USA | 2 |
| Marcos Valloas | Conquistadors FC | 1 |
| Juan Perez | Mesa FC | 1 |
| Eddie Alonzo | Mesa FC | 1 |
| Keith Shall | Nads | 1 |
| Brad Devine | Nads | 1 |
| Jose Sanchez? | QCFC | 1 |
| Jose Casillas | QCFC | 1 |
| Megan Ling | Team USA | 1 |
| Jose De La Torre | TCFC | 1 |
| Jose Canchola | Mesa FC | 1 |
Schedule
Date
Time
Score
Park / Score
Points
30-Mar
6:30
Estudantez FC at Nads
4 - 1
3 / 0
30-Mar
7:45
Conquistadors FC at Mesa FC
1 - 3
0 / 3
30-Mar
9:00
QCFC at Team USA
4 - 0
3 / 0
6-Apr
6:30
Estudantez FC at QCFC
3 - 0
3 / 0
6-Apr
7:45
Conquistadors FC at Team USA
3 - 1
3 / 0
6-Apr
9:00
Mesa FC at Nads
5 - 2
3 / 0
13-Apr
6:30
Team USA at Mesa FC
2 - 4
0 / 3
13-Apr
7:45
Nads at QCFC
1 - 4
0 / 3
13-Apr
9:00
Conquistadors FC at Estudantez FC
6 - 4
3 / 0
20-Apr
6:30
Nads at Conquistadors FC
Conquistadors Forfiet
3 / 0
20-Apr
7:45
Team USA at Estudantez FC

1 - 4
0 / 3
20-Apr
9:00
Mesa FC at QCFC

3 - 1
3 / 0
27-Apr
6:30
Mesa FC at Estudantez FC
27-Apr
7:45
QCFC at Conquistadors FC
27-Apr
9:00
Team USA at Nads
4-May
6:30pm
QCFC at Conquistadors FC
4-May
7:45pm
Championship Game: Mesa FC vs Estudantez FC
4-May
9:00pm
Wooden Spoon:
Nads vs Team USA