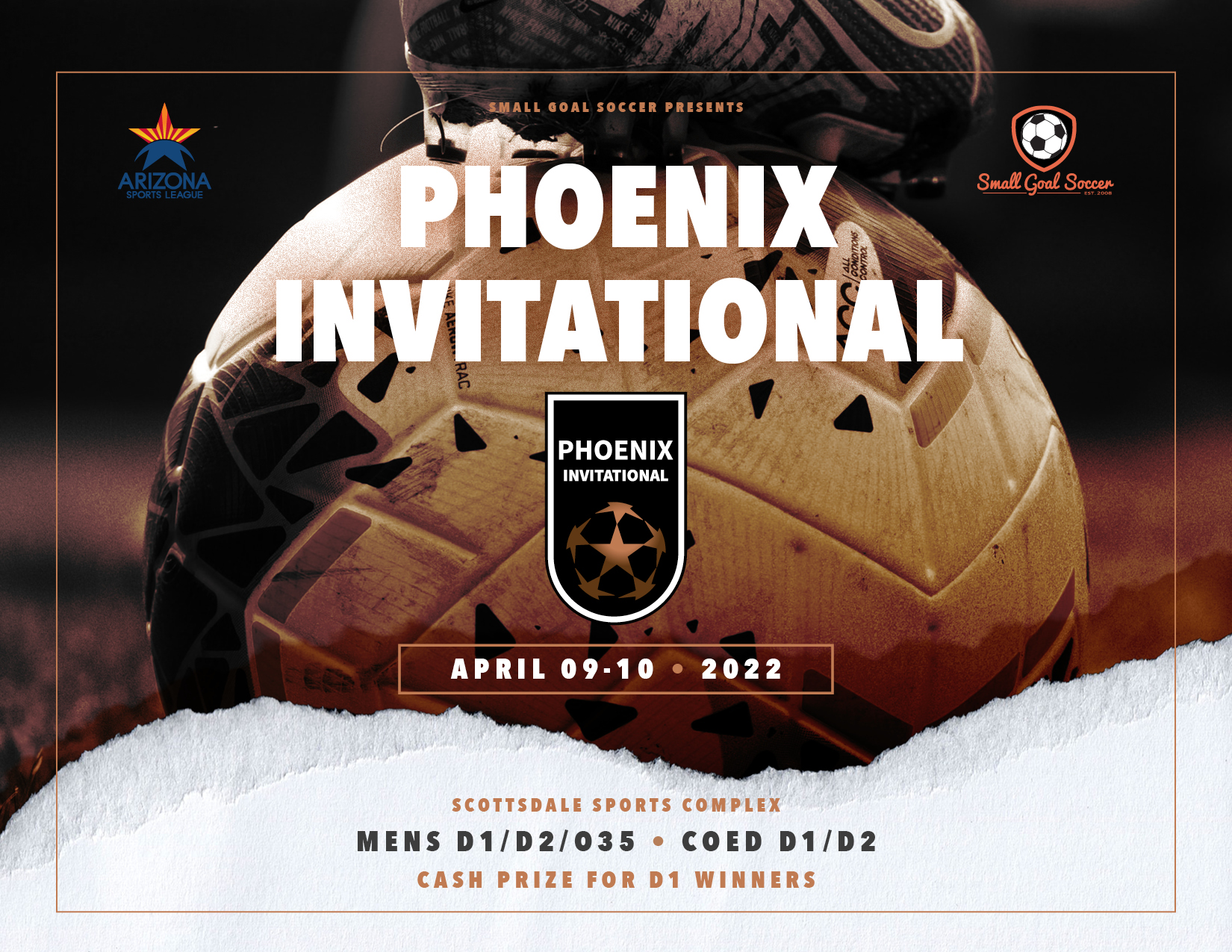 Phoenix Adult Soccer Invitational | Scottsdale, AZ
April 9-10, 2022 | Scottsdale, AZ
11v11 Tournament | Men's and Co-ed Divisions
Prizes | $500 Cash For D1 Men's & D1 Co-ed Winners
Early Bird Pricing Ends March 18th
When: April 9-10, 2022
What: 11v11 Soccer Tournament. 4 Games Guaranteed. 30 Min Halves. 3 Referees.
Official After parties in Old Town Scottsdale
Who: D1, D2 & 035 Men's | D1 & D2 Co-ed.  Co-ed is 5 women minimum on the field at a time. NO PLAYERS CAN PLAY ON MORE THAN ONE TEAM IN THE SAME DIVISION.
D1 is Premier-D1 levels and D2 is open.
Where: Scottsdale Sports Complex | 8081 E Princess Dr, Scottsdale, AZ 8525
AFTER PARTY: Clancy's Pub Private Back Bar  The Jack Room | $4 Domestics & $4 Wells | & then around the corner to Old Town!
Prizes:  Trophies & shirts for all winners | $500 cash for D1 Men's & Co-ed winners
Cost: $550 Early Bird Discount March 18th | $600 regular price.
Registration Deadline: April 1st
THANK YOU SPONSORS: