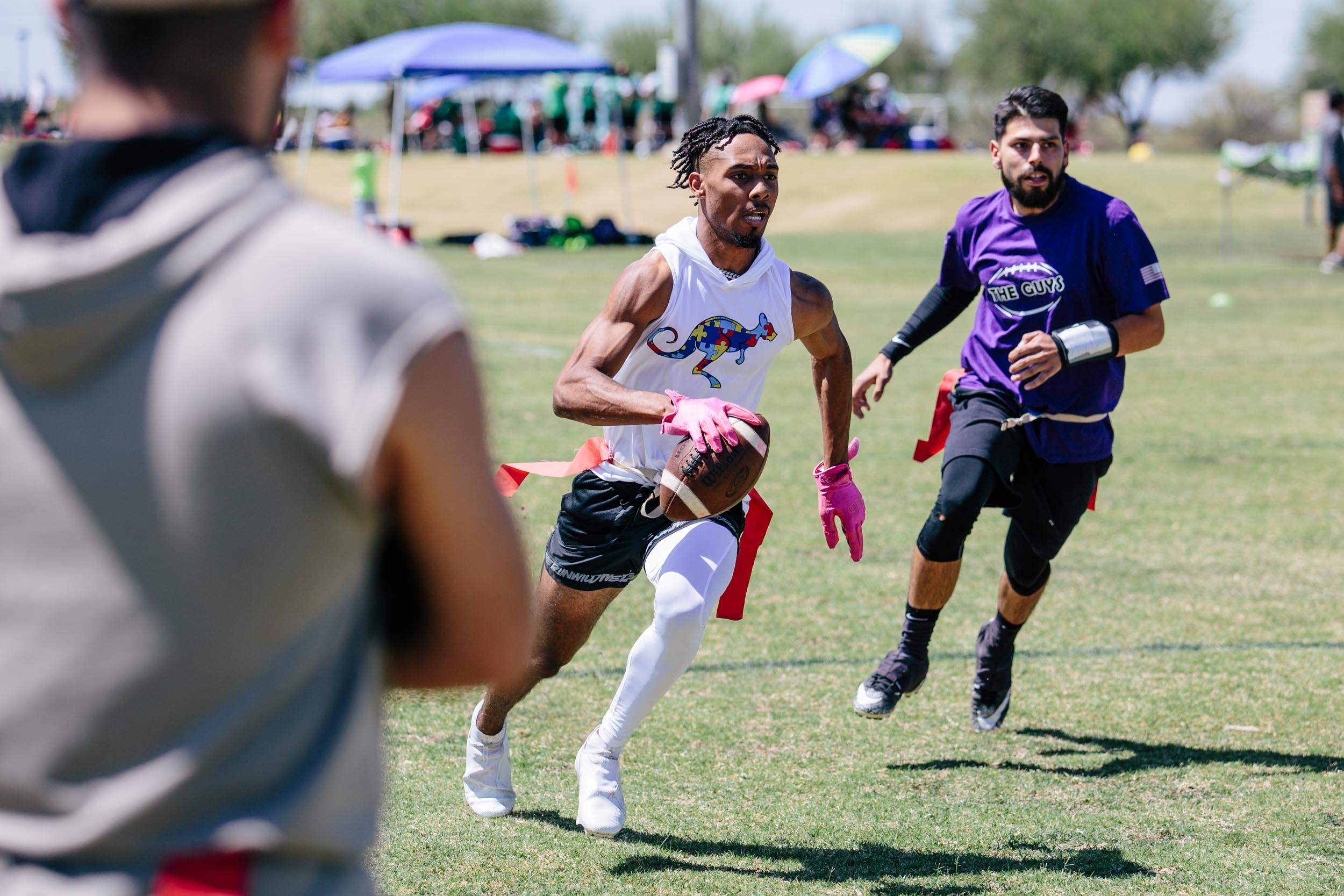 Flag Football Payment
WE NOW OFFER D1 & D2 OPTIONS FOR TUESDAY & THURSDAY NIGHTS PENDING TEAM SIGN-UP. 
D1 IS HIGHER LEVEL COMPETITIVE AND D2 IS RECREATIONAL FOR THOSE WHO JUST WANT TO GET OUT AND PLAY FOR SOME FUN.
TUESDAY & THURSDAY JANUARY SEASONS ARE SOLD OUT. REGISTER TO HOLD A SPACE FOR THE NEXT SEASON STARTING IN APRIL.
TUESDAY TEMPE LEAGUE – NEW SEASON STARTS FEB. 11th –  SEE HERE FOR LEAGUE INFO
THURSDAY EAST VALLEY LEAGUE – NEW SEASON STARTS JAN. 27th.  SEE HERE FOR LEAGUE INFO