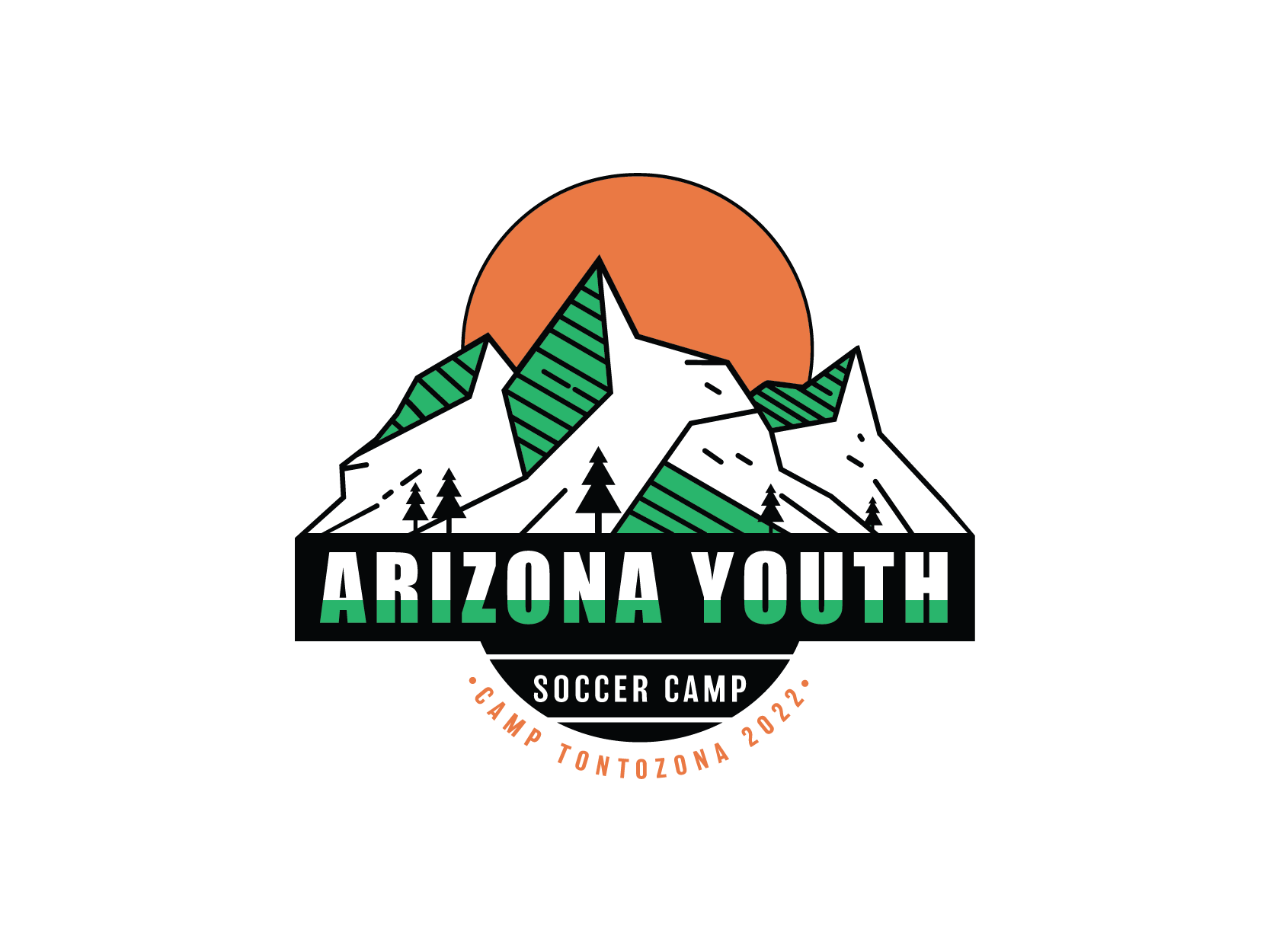 Arizona Youth Soccer Camp
POWERED BY AZ SOCCER LAB
DUE TO SELL OUT WE NOW OFFER TWO WEEK OPTIONS FOR CAMP, OR YOU CAN DO BOTH!
June 6-10th & June 13-17th
Open To Kids Born 2006-2014
Small Goal Soccer, AZ Soccer Lab & Arizona Sports League are coming together to bring you the best week-long soccer camp in the country!
Early Bird Discount Ends Jan. 1st
Located at ASU's multi-million dollar Camp Tontozona | Location of ASU's Football Camp
Led by Coaches Tom Hurdle, Phil Jackson, Jordan Diana and former World Cup player & Olympic Medalist Lauren Sesselmann.
Classic Soccer Camp & Elite Level Camp Options
Includes luxury coach bus from Phoenix to camp & back | Players leave Phoenix on their coach bus at 8:30am Monday and return at 4pm on Friday
We also offer an Elite Goalkeeping Camp option.
Our coaches have player professionally, worked with professional teams, college teams and all Arizona club teams making sure you get the best training possible in the state. 
Not only will the kids get the best coaching but it is also located at one of the best facilities in Arizona. Camp Tontozona is where ASU hold their team's football training camp. Campers will stay in the amazing dorms just like the ASU players.
With Classic & Elite options you are able to send kids to have a fun weekend of sports and leisure or send your kids for elite level training.
The camp offers top-class soccer training along with an amazing week of waterfall hikes, campfires, games and more!
What Is Included With Registration
Shuttle from Scottsdale To Camp. Leaving Monday 8:30am – Return arrival Friday at 3:00pm.
All meals from Lunch Monday to Lunch Friday
4 Night Accommodation at ASU's Tonto Creek Camp in Dorms
24 hour supervision
Camp T-shirt
Classic Camp Group
Appeals to players of all levels who want exceptional soccer training along with classic amazing summer camp experience
Includes 10+ hours of soccer training as well as leisure recreational sports, hikes & activities 
Elite Training Group
Appeals to experienced club soccer player, players aspiring to play in MLS Next, ECNL or Girls Academy League.
16+ hours of intense training.
3.5+ hours of classroom soccer teaching, tactics and mental aspects etc.
Smaller intimate groups with more intense curriculum to maximize training.
Goalkeepers | We also offer an elite goalkeeping option with Ramiz Sabljic who is a USC GK Level 3 coach.
Registration Cost
$850 Early Bird Discount (ends January 1st) | $950 Regular Price.
Down Payment Option | You can put a non-refundable down payment to hold your place. Payment Balance due April 1st.
ACCOMODATION
Campers will stay in one of three dorm rooms. Hilltop Dormitory offers a boys & girls dorm with 42 beds on each side. Tall Pines lodge has room for 40 of which the room can be separated into three separate areas with their panels.
If you are interested in a private cabin for your group of 8+ you can reach out to Fraser below. Private cabins start at $1,000 total extra if you wish to look into this option.
You can learn more about about the accommodations & each lodge or cabin by visiting the Tonto Creek website. Questions? fraser@azsportsleague.com
EXAMPLE OF CLASSIC CAMP SCHEDULE
Monday | Leave Phoenix at 8:30am | Lunch | Training Sessions  | Activities | Dinner | Campfire & Games
Tuesday | 8am Breakfast | Training Session | Lunch | Activities | Snack | Training | Dinner | Campfire & Games
Wednesday |  Breakfast | Hike | Lunch | Training | Snack | Activities | Dinner | Campfire & Games
Thursday | Breakfast | Training Session | Lunch | Games | Snack | Waterfall Hike & Swim | Dinner | Campfire & Games
Friday | Breakfast | Tournament Games | Lunch & Pack-up | Tournament | Shuttle Home arriving at 3:00pm
EXAMPLE OF ELITE CAMP SCHEDULE
Monday | Leave Phoenix at 8:30am | Lunch | Training Sessions | Snack | Training Session | Dinner | Campfire & Social Games
Tuesday | Stretch & Fitness | Breakfast | Training | Lunch | Training | Snack & Classroom | Soccer Games | Dinner | Campfire & Social Games
Wednesday | Stretch & Hike | Breakfast | Training | Lunch | Training | Snack & Classroom | Activities & Games | Dinner | Campfire & Social Games
Thursday | Stretch & Fitness | Breakfast | Training | Lunch | Training | Snack & Classroom | Waterfall | Soccer Games | Dinner | Campfire & Social Games
Friday | Breakfast | Tournament Games | Lunch & Pack-up | Tournament | Shuttle Home arriving at 3:00pm
PAYMENTS ARE NOT REFUNDABLE
EARLY BIRD DISCOUNT ONLY APPLIES TO FULL PAYMENTS ONLY