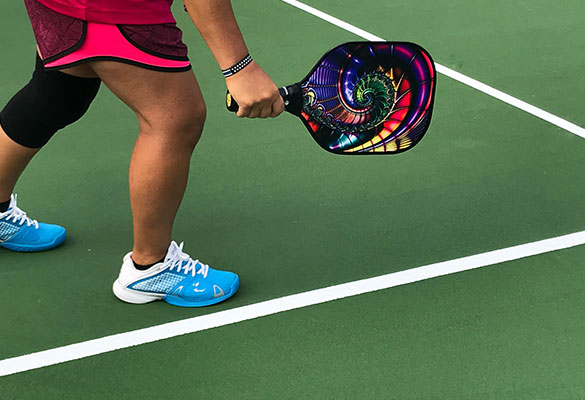 Adult Pickleball Leagues
You may have heard the name and some hype and it's all real when it comes to one of the fastest growing sports games in the USA.
Pickleball is a paddle sport that combines elements of badminton, tennis, and table tennis. Two or four players use solid paddles made of wood or composite materials to hit a perforated polymer ball, similar to a Wiffle Ball, over a net.
Since adding Pickleball to the AZSL mix we've had an overwhleming response for players to join in.  We currently offer leagues in the east valley but will be expanding across the city as the pickleball craze sweeps the city.
New season starting soon!
If you're interested in learning more or playing pickleball with us, please fill out the form below and we'll be in touch soon!